Spring/Summer Fashion 2019 - Mommified
My favourite YouTube fashion authority Justine Leconte just posted her forecast for this year's spring and summer trends. As I did in my previous article, I'll break down the fashions for you and give you the mom friendly options. I also took inspiration from some other fashion vloggers, whose videos I link below.
As a disclosure, I am not a shopper so I may buy one or two pieces every season. I'm also a minimalist, so I like to have very few items in my closet. However I am really into fashion! So every season I look into the trends and look at overall patterns and principles that I can use to easily tweak and update my wardrobe and make it mom friendly.
While fashions change every year, we don't change very much. I think key to looking fashionable is knowing yourself: the colours that look nice on you and the cuts that flatter your figure. If you want to learn more about what works best personally for you, I recommend Justine's 10min tutorial videos.
colour of the season

pairing yellow with beige
Yellow is the colour of the season. It is a fun, bright colour, however, you might find that it's tricky to pair. In the winter I like to pair yellow with black; for example, yellow pants with a black shirt and brown boots. In the summer I like a lighter palette, like yellow and grey. Other colours that pair well with yellow are beige, white, or faded denim (another fad for the summer).
Avoid pairing yellow with purple since these two colours clash.
While there is a yellow for almost everyone, I do think there are some people who have enough yellow in their skin to make classic yellow a little off limits. Now, there are a variety of yellows, but not as much variety as other colours. Take a look at this variety of yellows on Wikipedia. Yellows range from orange influenced to green influenced. If you are olive-toned, like myself, a yellow ochre (which is more orange) will look great. My sister is warm toned and looks great in sunflower yellow. If you have neutral skin, you can pull off electric or fluorescent yellow. If you have cool toned skin, a yellow-green may look better on you (which is not really yellow, by the way, sorry!).
If you love yellow but can't wear it close to your face without looking sick (like me), I recommend yellow shoes, pants, or skirts.
If you're not sure of what kind of skin tone you have and consequently which yellow would look best on you, try on some yellows in natural sunlight. Have a friend check to see if the yellow brings out the natural glow of your skin or draws out the blemishes and dark circles under your eyes.
monochrome
Many fashionistas are predicting a beige on beige trend—or white on white, or blue on blue. I think the monochromatic look can look incredibly chique. When you are pairing beige with beige, don't be concerned about making sure all the tones are the same. For example, you can have pale beige shorts with an off-white shirt and a light camel jacket.
Denim
Considering that last year we were already seeing a lot of denim jackets, I imagine we'll also be seeing a lot of denim this year. With faded denim jeans now also mainstreaming, we might be seeing a lot of denim on denim this year. If you don't like faded denim (I don't) you can try a monochromatic blue look. That is, blue on blue, or even try a blue jumpsuit (click here for some lovely examples on my Pinterest board).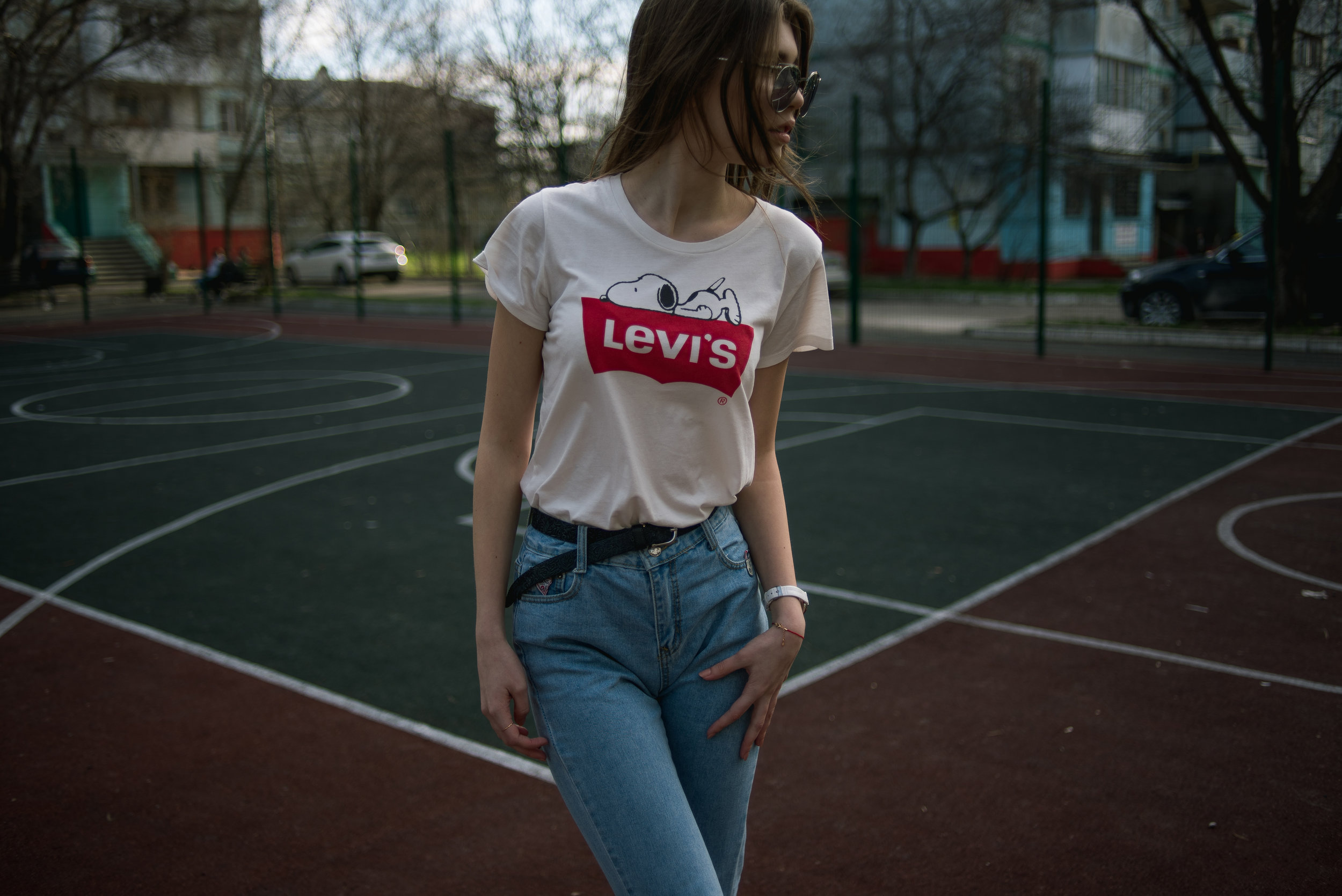 Pants are getting wider, and the summer trend is that they end between the knee and the ankle. Since the nineties look is in, we'll be seeing a lot of high-waisted jeans as well. Again, if you don't like faded denim jeans (I don't!) the principle to follow is capri length pants with a cinched waist. Alternatively, you can wear a high-waisted skirt that ends just below your knees. Pair either with a denim jacket. You can see examples of this look on my Pinterest board.
Along with the other nineties trends, sunglasses are also changing. We'll be seeing more oval looks this summer. Last year the mirrored look was in, so I wonder if this summer we'll be seeing round, mirrored sunglasses.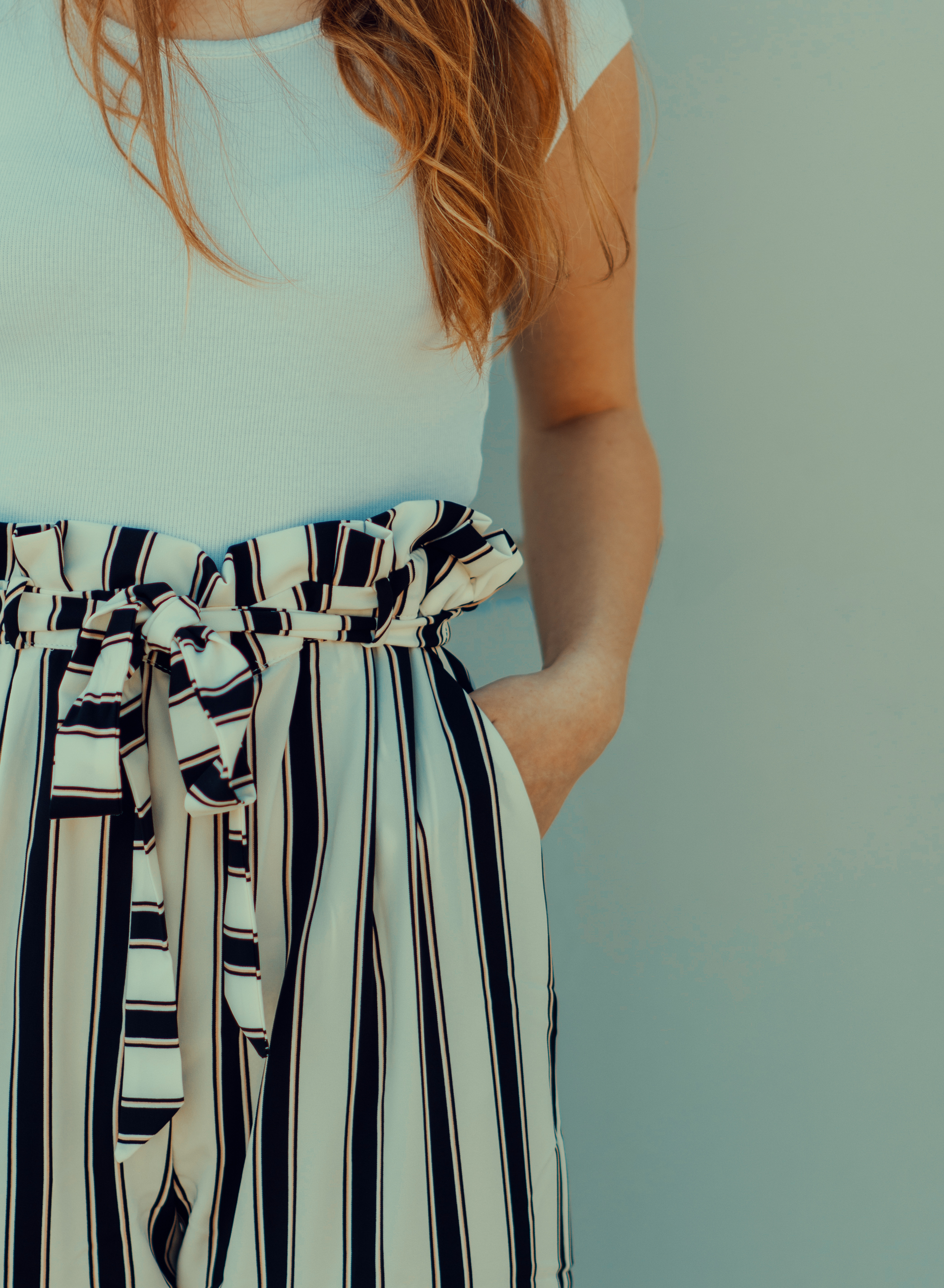 the spring/summer look in a nutshell
The general silhouette of heavy on top and slim on the bottom will not follow-through into spring and summer. The look is going to change slightly as pants balloon. So the idea is to have a lot of flowy bits in your clothing. Think scarves, fringes, puffy sleeves, and ruching. The flowiness will be contained by a cinched waist with high-waisted pants, belts, and yes—fanny packs.
If you are post-baby, pregnant, or breastfeeding, you might not be able to pull off the cinched waist. You can create the same illusion by getting a high-waisted skirt with a top that ends also at your waist. The monochromatic look will also be great for you because it draws the eye down and makes you look long and slim.
Now an exception to this summer's silhouette is bicycle shorts. Yes, bicycle shorts are in fashion! They're basically the summer version of leggings. I think I can see myself wearing them with a longer flowy top, but otherwise I think I would feel a bit naked in them. Designers and fashionistas are pairing them with blazers in an attempt to upscale the look…you can decide what you like. I've put some examples on Pinterest.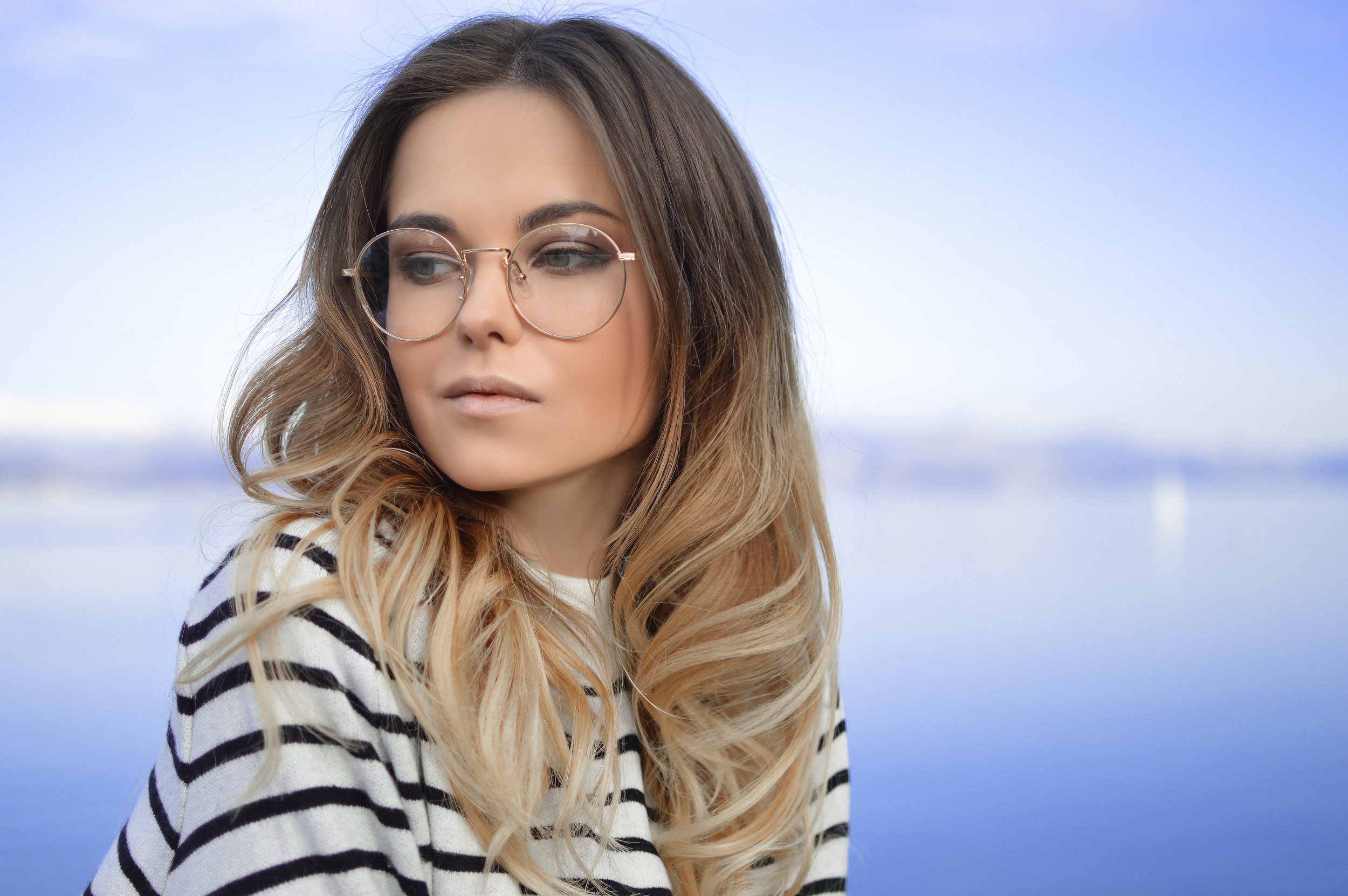 hair, face, and accessories
Hair is still flowy with a centre part. I'm seeing a lot of balayage and ombre (basically lighter ends). Eyebrows are still thick (I wonder how long this trend will last??) Makeup is very natural leaning towards nude. I still like my bright lipstick, though… See my tired mommy makeup tips here.
As for accessories, some fashionistas are saying that barrettes will be in fashion. This trend is also a throwback to the nineties (remember metal clips?) While hair will be flowy and natural, I think a barrette will be great on those windy days, and also a great way to keep the hair out of our face as we chase our kids around!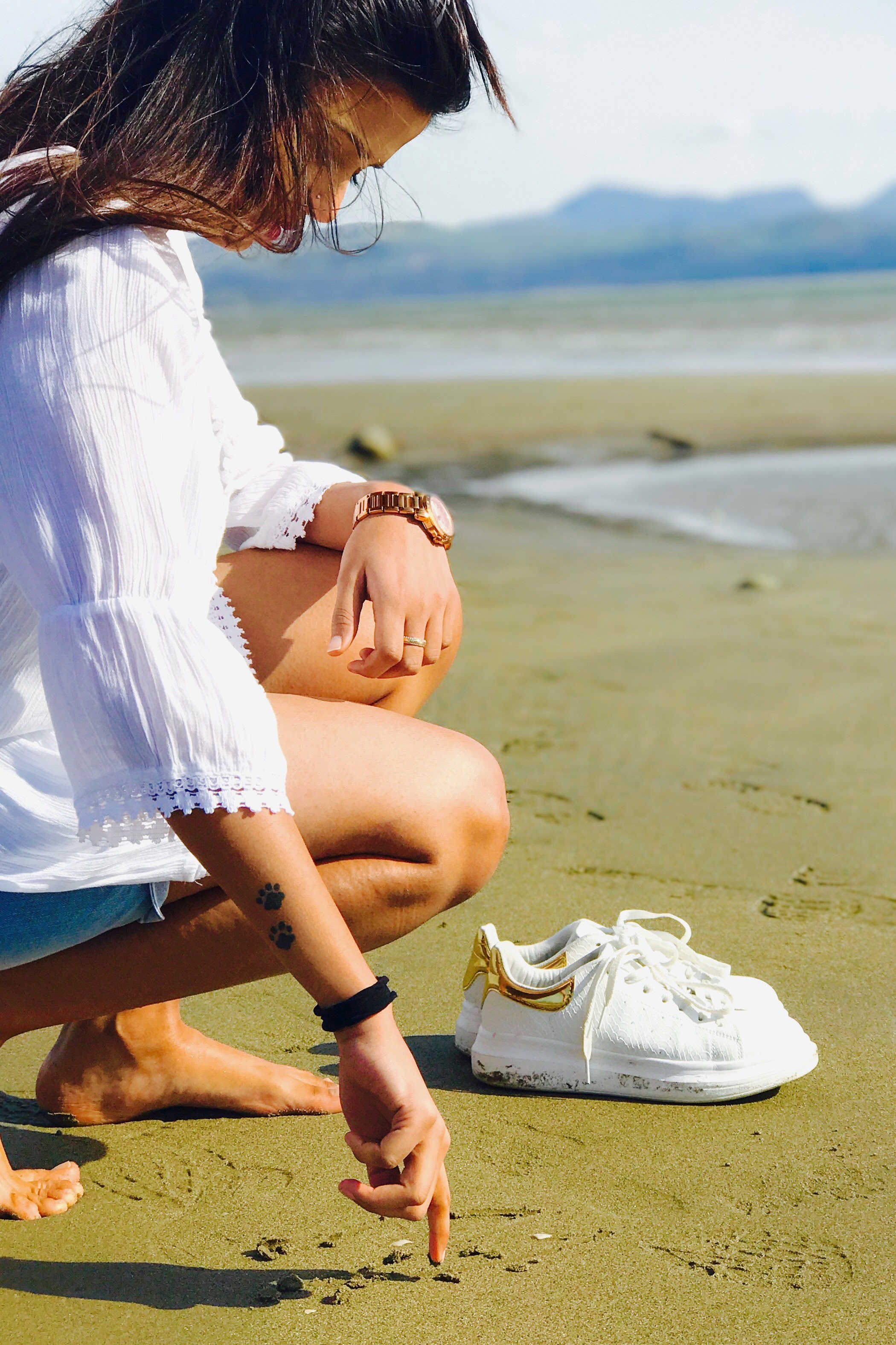 You've probably already seen it—everywhere. The trend is sneakers, especially white sneakers. Some are even claiming "Dad" sneakers, you can see an example here. If you're not into sneakers, I think the main idea is a clunky shoe with a platform.
Other kinds of shoes that are making a reappearance from the nineties are pointy-toe shoes. You can get strappy versions of these for summer weather.
I'm personally a shoe minimalist; I have one pair of sandals, one pair of summer boots, and one pair of heels. For sandals, I have been really happy with the brand Naot, I've bought the same pair of sandals from them now three times in a row. They're basically the fancy version of a Birkenstock.
what do you think?
These are the fashion trends I think will catch on this spring/summer. Do you think any other fads might catch this season? What styles are you looking forward to trying out? Any more suggestions for moms/pregnant/breastfeeding?
Don't forget to check my Pinterest Board for more inspiration on summer outfits.
Great fashion youtube videos: